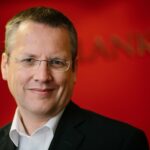 Royce Peeling Green Chartered Accountants (RPG) and Crawfords Chartered Accountants have signed a deal through which Crawfords will join RPG. The deal will complete on Wednesday 31st March 2021 and the new firm will be known as Royce Peeling Green incorporating Crawfords.
Davis Blank Furniss' business and employment teams advised Crawfords LLP and its owners on the legal aspects of the deal. Lawyers involved included Andy McNish, Shiva Shadi and Lauren Sever.
Jonathan Brownson, Managing Director of the RPG Group, said: "We are delighted to welcome the Crawfords team and their clients into the RPG Group. We have known and respected the partners of Crawfords for many years and we can see the perfect fit between the two firms. Crawfords share our client-centric approach and will bring a number of service specialisms. We are especially pleased to welcome their insolvency team including David Kaye, Alex Kachani and Tony Chan. This coming together gives us the springboard to strengthen and further develop our position in Manchester and further afield."
Crawfords will move into RPG's offices at the Deva City Office Park off Trinity Way.
Daniel Prais, Crawfords' Partner, said: "We have been considering for some time the future of our business and how to secure it for the next generation. An amalgamation with RPG is the ideal solution as our cultures are very similar and we have many shared values. We know that our people and our clients will thrive in the new environment, and we are very confident about the future.
"Sadly, our Managing Partner Tony Wacks passed away just before New Year so is not here to sign the deal himself but he was a key figure in the talks and had been very keen for us to reach a positive conclusion with RPG."
All of Crawfords' partners will move to RPG, and Daniel Prais will become a Director of the RPG Group as well as a Director of RPG Chartered Accountants.
The RPG Group comprises RPG Chartered Accountants with 42 people and RPG Chartered Financial Planners with 13 people based at its St Asaph office and a further 3 in Manchester.  Crawfords Chartered Accountants comprises 25 people.
Andy McNish, said: "We were delighted to assist Crawfords in its new relationship with RPG. Both are well established and much respected firms and this joining will, I'm sure, only be of benefit to their clients, staff and the wider North West business community."