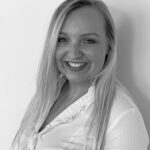 Research carried out by experts has recently revealed that sadly there are vast gaps in pension wealth between men and women. Many people are now highlighting the need for more awareness amongst homemakers and non-working wives around pension sharing upon divorce.
Pension sharing is one of the options available on divorce or the dissolution of a civil partnership. It provides a clean break between parties as the pension assets are split immediately. This means that each party can decide what to do with their share independently. It was introduced in December 2000.
Findings made by the Manchester Institute for Collaborative Research on Ageing (Micra) and the Pensions Policy Institute show that men aged between 65 and 69 have more than six times the pension wealth than their spouse; men aged 55 to 64 have three times more the pension wealth than their spouse; whilst married couples aged between 45 and 54 are the age group most likely to get divorced and figures show that men have twice as much pension wealth.
These stats are a poor reflection of our society and need addressing. However, in the short term more women – especially homemakers – need to be aware of their rights and what they can do to protect their financial futures.
As part of the divorce process, a couple can obtain a pension sharing order from the Court. It allows a spouse to obtain a percentage of the total value of the other's pension. This means that the scheme member's pension will be reduced by a 'pension debit' and the spouse is granted a 'pension credit'. A pension sharing order takes effect on the date of Decree Absolute or 28 days after the order was granted – whichever is the latter.  Although the law changed in 2000, most recent statistics show that only 12% of divorces result in any pension division.
Pension sharing often involves fees for legal and financial advice and sometimes pension sharing experts due to their complexity. These costs apply additional pressure and cause many people to overlook or abandon pursuing what is rightly theirs. In our experience, many stay at home wives and mothers still view securing the family home as a fair deal. However, this decision is usually taken without having obtained a valuation of their husband's pension nor envisaging their future life and how they will live.
It is clear that more needs to be done to promote the awareness around pension sharing as thousands of women across the UK are losing out every single year which isn't right or fair. Family lawyers also need to do their bit by working with their clients and suggesting pension sharing as a possibility.
We are happy to help talk you through the various financial orders that can be made and ways that a fair division of assets can be achieved. Therefore, if you want clarity and certainty of your financial position following your separation or divorce then please contact myself or one of the Family team by calling 01457 860 606.