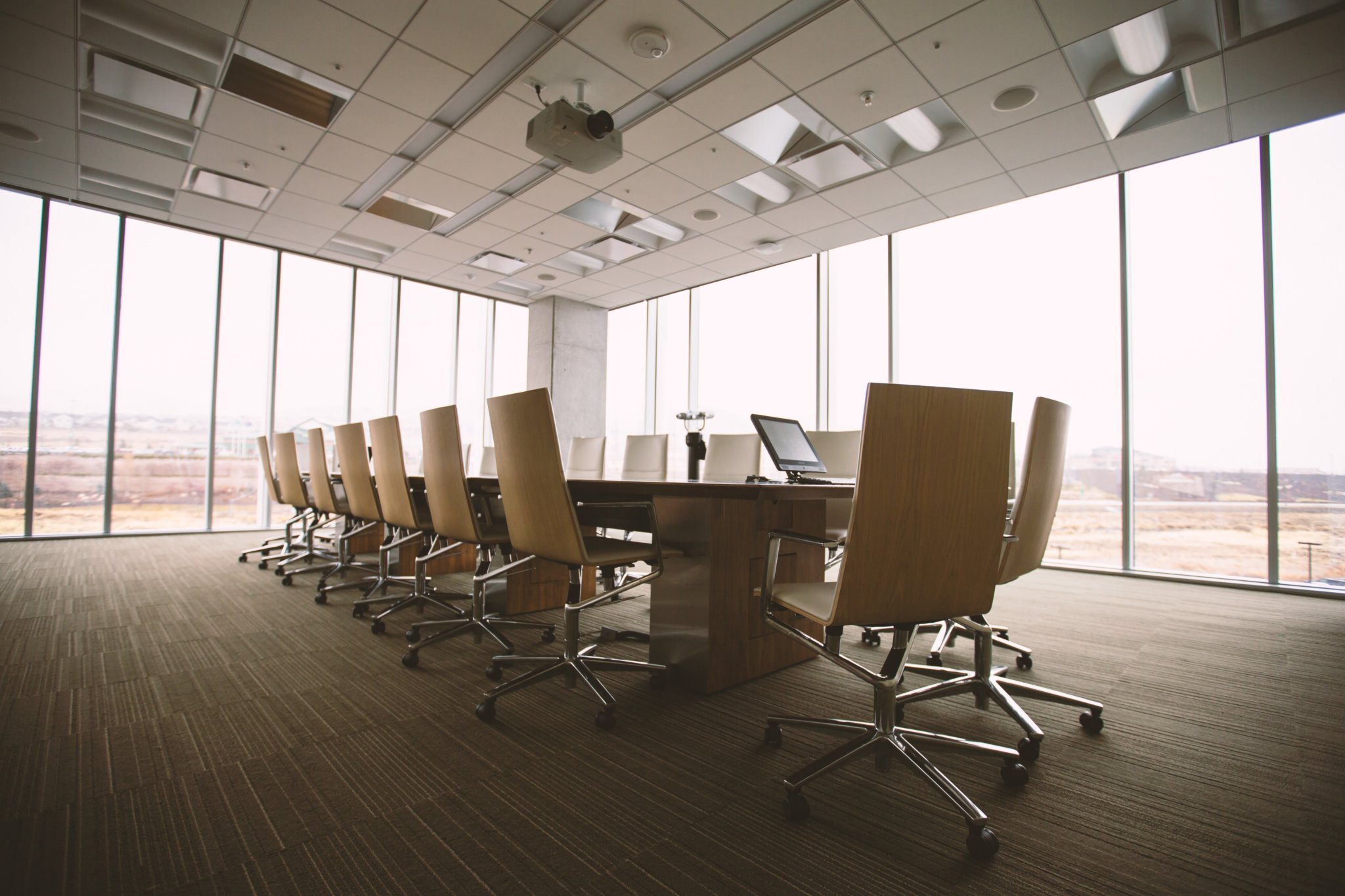 Welcome to the latest departmental newsletter from Davis Blank Furniss.  Our focus this time is on our Corporate and Commercial department.
DeBrieF OPINION
Andy McNish – partner in our Corporate/Commercial department – discusses Bad Cases
As a commercial lawyer, cases sometimes come along that make you raise an eyebrow or even just sigh, as you realise a judge (quite unnecessarily) has just made your life more difficult.
Often this happens when the court is seeking to achieve a fair result in a specific case, but doesn't factor in the unintended consequences of the decision.
The recent tax case of McQuillan v HMRC ([2016] UKFTT 305) is a case in point: in order to help a husband and wife qualify for Entrepreneurship Relief, the First Tier Tribunal managed to decide that shares that don't carry any dividend rights at all effectively carry a fixed zero percent dividend and are therefore (as fixed dividend shares) not included in a company's ordinary share capital.
Given that shares with voting and capital rights which don't carry a dividend have always until now been regarded as ordinary shares – both by practitioners and HMRC themselves – and that all sorts of tax and other legal consequences can flow from the structure and ownership of a company's ordinary share capital, it is to be hoped that this rather surprising decision is reversed when the matter gets in front of the Upper Tribunal. An appeal by HMRC is ongoing.
The other trigger for troubling case law tends to be judges living in Ivory Towers, far away from real world commercial practice. A recent example of this is the case of Dooba Developments Ltd v McLagan Investments Ltd ([2016] EWHC 2944 (Ch)), where the court was persuaded to listen to a clever grammatical argument and find ambiguity where none existed in commercial reality.
A contract related to the purchase of some land and its development as a superstore. The contract was based on a standard precedent often used in such developments. The buyer had a right to rescind a conditional contract where "all of the Conditions have not been discharged … by the Longstop Date". There is no real commercial ambiguity as to what was intended here. However there is grammatical ambiguity. What happened was that some but not all of the conditions had been met by that date.
In the initial summary hearing the High Court had previously applied a commercial, common sense interpretation based on the principles set out in Arnold v Britton ([2015] UKSC 36) and decided that the clause entitled the buyer to rescind unless all of the contractual conditions had been satisfied by the longstop date. On appeal from the summary decision, however, it now applied a more literal approach based on grammatical correctness and determined that the right to rescind only applied where none of the conditions had been discharged by the longstop date.
The pendulum has been swinging between strict and purposive construction of documents for many decades now of course, but this particular decision doesn't seem to assist in giving parties the certainty of interpretation which those who argue for stricter interpretation claim as the main benefit of such an approach.
The practical effects of this case – indicating as it does that the High Court will now ignore common sense interpretation to resolve an ambiguity in favour of applying strict grammatical construction – are to ratchet up the paranoia levels required when drafting any commercial contract (no doubt adding time and cost across the board) and, on a more general level, make it less likely that agreements (whether drafted by lawyers or not) will be enforced in line with the commercial intention of the parties at the time. Of course this is just a first instance decision, so it's possible further guidance will come down from the higher courts in due course.
For more information about Andy and his work, please click HERE.
DeBrieF OPINION
Andrew Ryan – partner in our Dispute Resolution department – discusses Shareholder Disputes
Shareholder disputes are not unusual. Shareholders will often have different views and ideas about how the business should be run and this can often lead to conflict.
There are documents which you can put in place to govern how the company should be run and it is important to be aware of these documents and the provisions set out within them in the event of a dispute between the shareholders. The Articles of Association set out how the company should be run on a day to day basis. There may also be a shareholder agreement in place.
In the event of a dispute, the relevant documents should be considered to ensure that any decisions taken by the company are taken in accordance with the Articles of Association.
If the dispute has led to the relationship between the shareholders being irreconcilable, it might be proposed that the remaining shareholders buy out the unhappy shareholder. This will allow the unhappy shareholder to realise his investment in the company and for the company to carry on without the unhappy shareholder from attempting to block any decisions of the company. If the remaining shareholders are not willing to buy out the unhappy shareholder, it can be ordered by the Court under s994 Companies Act 2006.
Protection afforded by the s994 Companies Act 2006
S994 of the Companies Act 2006 allows a shareholder to apply to the court for relief where the affairs of the company are being conducted in a manner that is unfairly prejudicial to the shareholder's interests and that an actual or proposed act or omission of the company is or would be so prejudicial. The following points should be considered before making a petition under s994:
(1)  The shareholder must be able to demonstrate both prejudice and unfairness before the court will make an order.
(2)  A shareholder can show unfair prejudice if she can show that the monetary value of her shares will decrease or has decreased as a result of a prejudicial act or omission. Unfair prejudice is not, however, limited to the financial value of the shares; it can also include damage to trust and confidence as a result of a breach of a fiduciary duty or the diluting a shareholder's shareholdings by issuing shares with the intention of diluting a shareholder's shareholding etc.
a. In Re Brenfield Squash Racquets Club Limited [1996] it was held that where the value of the shares had decreased, or was put in jeopardy of decreasing as a result of the act complained of, unfair prejudice could be found. Here, the Court ordered the majority shareholder to sell their shares to the petitioning minority shareholder at the request of the petitioning shareholder.
b. In Re Baumler (UK) Ltd [2004] it was held that a breakdown in the relationship of a quasi-partnership may amount to sufficient prejudice even if there is nothing more tangible caused by the prejudice.
c. Breaches of a company's Articles of Association and shareholder agreements have also been held to amount to unfair prejudice, including the failure to hold annual general meetings, to provide accounts and to disclose interests in a transaction with the company (Re Woven Rugs [2010]).
d. In O'Neill v Phillips [1999], it was held that a breakdown of trust and confidence that had led to a deadlock but could not be attributed to any unfair prejudice will not entitle a petitioner to relief under s994, though it may justify the company being wound up.
(3)  The court will take an objective approach and should not consider morality when reaching their decision.
(4)  The shareholder must be worse off as a result of the complained conduct. If there is no detriment suffered by the shareholder, the petition will not be successful.
a. In Rock (Nominees) Ltd v RCO (Holdings) Plc [2004] a company sold its wholly owned subsidiary to a majority shareholder in breach of fiduciary duty. No prejudice was found because the sale took place at the best reasonable price and therefore the petitioner was no worse off as a result of the breach.
(5)  If the court is satisfied that the petition is well founded, one of the following orders may be made:
a. An order to regulate the conduct of the company in the future;
b. An order for the company to refrain from doing the act complained of;
c. An order for the company to do the act that the petitioner has complained that the company has omitted to do;
d. An order for the petitioning shareholder to be bought out by the remaining shareholders;
e. An order authorising civil proceedings to be brought in the name of and on behalf of the company;
f. An order for the company not to amend its articles, or any specified articles, without the leave of the court;
g. An order to wind the company up where it is just and equitable to do so.
If you are experiencing any problems with shareholders and need assistance from our Dispute Resolution team, please contact us on 0161 832 3304.
For more information about Andrew and his work, please click HERE.
DeBrieF TEAM SPOTLIGHT…
Rebecca Taylor, trainee solicitor
What does your role at Davis Blank Furniss involve?
I am currently working in the Corporate/Commercial department as a trainee solicitor.  I assist Andy McNish, Sonio Singh and Jessica Greenhalgh with a wide range of matters, including buying and selling businesses, restructuring companies and drafting and negotiating commercial contracts.
What is the best thing about your job?
Every day at Davis Blank Furniss provides a new challenge. I am able to carry out a variety of work and deal with a range of complex matters enabling me to further my legal education.
What is the best case that you have been involved in?
I have worked on a range of matters since starting in the Corporate/Commercial department in March, including group company restructures, share buy backs, exits of shareholders, purchase and sale of shares, and a variety of commercial contracts.
Name the person who has had the biggest influence on your career.
My sister Rachel has had the biggest impact on my career. She studied law at the University of Hull and would often come home with interesting new facts and details of case law. She ignited my interest in the law and I wouldn't be here without her today.
If you were not a lawyer, what would you be doing/where would you be?
If I wasn't a lawyer I would most likely be a British Sign Language interpreter for the deaf.
For more information about Rebecca and her work, please click HERE.
DeBrieF RECENT NEWS
Jessica Greenhalgh – solicitor in our Corporate/Commercial department – discusses Secondary Ticket Reselling
The government has recently published its response to an independent review into secondary ticket reselling.
There are two main types of secondary ticket reselling. The first is when an individual sells a ticket online when they can no longer attend an event to a third party so as not to make a loss, for example on websites such as 'Stubhub'. The second involves companies that operate profit making businesses by buying tickets in bulk from event organisers and agents as soon as they go on sale and then immediately reselling them online usually at an inflated price. In order to purchase tickets they often use software known as bots. This is one of the reasons concert tickets sell out in several seconds but then hundreds of tickets are available on third party websites. The use of bots often prevents actual fans purchasing tickets.
The first type of reselling is reasonable and should be allowed to continue provided that the reseller only receives face value for the ticket. The second type of reselling is under increased public scrutiny with online petitions to make the reselling of concert tickets illegal and celebrities like Ed Sheeran reporting exasperation over tour tickets being re-sold at increased prices.
The government has considered the recommendations made in the independent review and provided clarity on its approach going forward.
The focus is on making the most of the legislation already in place and involving various agencies to assist in investigations and enforcement action to improve the standards adopted by ticket resellers.
The onus is on both the primary ticket industry to improve the information given to consumers (and to ensure terms that prevent resale are fair to consumers); and the platforms that allow third parties to resell tickets. It is a complex market and improvements can be made by helping customers understand and identify the difference between the primary and secondary markets.
Amendments to the Digital Economy Bill that would allow the Secretary of State to make it a criminal offence to use bots to purchase tickets in bulk is being considered by the House of Commons tomorrow.
Although the government's response does not go as far as many commentators would like, it is a positive step towards increased ethics and transparency in the industry.
Awareness of these changes are important for customers so that they understand what they are buying and for secondary ticket resellers so that they can ensure compliance with the move towards the increased standards.
We will keep you updated as further developments occur.
Contact Us
If you have any queries or require any further information, please do not hesitate to contact our team of specialist solicitors on 0161 832 3304.