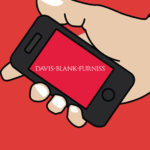 We have supported our clients through many difficult stages since our inception in 1877 and whilst we are facing unprecedented circumstances, we absolutely remain available to support our clients, especially in challenging times such as these.
The health and well-being of our team and clients is paramount, so we have made the decision to close both our Manchester and Glossop offices as of 5pm on Friday 20th March for the foreseeable future. However, we have the technologies in place to ensure that we are able to work as normal remotely which means we will be able to fully support our clients over the coming weeks. Our main telephone lines will also still be open during working hours with calls being forwarded on.
We have already substituted face-to-face meetings with regular video and phone calls with clients, and going forward we will continue to adapt to future government guidance regarding social interaction.
Whilst this is a challenging time for us all, everyone at Davis Blank Furniss is determined to ensure that it's business as usual with minimal disruption to the essential client services we provide.