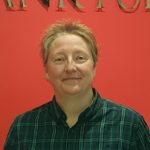 Jarvis Cocker may have craved the simple life, but family dynamics and relationships are often so entangled, this dream may prove impossible.
Over 70% of adults surveyed by COMRES in 2017 were unaware that a 'common law' husband or wife is a myth. Cohabiting families are the fastest growing family type, according to the Office of National Statistics in 2017. Couples living together as if married may feel they have the same rights as married couples; but this is not the case.
So, when your partner dies without leaving a Will, you may find yourself living in a property which now belongs to his/her estranged children from a previous relationship. Even if you funded renovations or made a financial contribution, if your name is not on the Title to the property, you may become a 'guest' in what you previously considered your own home.
You may claim under Inheritance (Provision for Family and Dependants) Act 1975 for both you (if you cohabited as husband and wife for more than 2 years) and your children (if they were treated as children of the family, but not adopted by the deceased).
It is an unenviable position to be in; you may effectively end up taking money from the children's inheritance in order to provide for your financial needs.
Of course, you could throw yourself on the mercy of your partner's estranged children; they may take pity on you and agree to vary the intestacy in order to make provision for you and their step-siblings. But why risk it?
Only by setting out your wishes in writing can you secure your family's future. Cohabitees will increasingly find themselves in this predicament, unless they make provision for each other in a Will; with the growth of cohabiting families, this could become a 'common' problem.
For more information about Wednesday and her work, please click HERE.