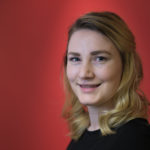 If you are going through a marriage or relationship breakdown, understandably making a new Will is unlikely to be high on your priority list. However, if you have one, your existing Will may no longer be appropriate in the new circumstances and it is worth reviewing it sooner rather than later.
Separation
Separation can take many forms but if you have separated from your spouse it is important to understand that regardless of your relationship status you remain legally married until Divorce proceedings have concluded and Decree Absolute has been pronounced. Once you have obtained your Decree Absolute from the Court you are no longer married but this means, until this date, nothing has changed so far as your Will or the laws of intestacy are concerned.
Until you receive your Decree Absolute your spouse could still inherit under your Will irrespective of how long you have been separated. They would also still be able to act as Executor or Trustee of your Will, if so appointed, which may no longer be what you want to happen.
Furthermore, until you receive your Decree Absolute your spouse could similarly still inherit under the laws of intestacy. How the intestacy rules are followed depends on each family's circumstances, but here are two examples of what could happen:
If you are married and do not have any children then all of your estate and personal belongings would pass to your spouse.
If you are married and do have children then the first £250,000 of your estate, and all of your personal belongings, would pass immediately to your spouse and the remainder of your estate would be divided into two equal parts. One half of which would again go to your spouse, and the other half would go to your children or be held on trust for your children in equal shares, until they are 18.
We would therefore advise you to consider making a new Will (or even your first Will) after you separate from a spouse to ensure your spouse does not inherit any of your estate following your separation, if you do not wish them to.
If you commence a new relationship following separation but prior to obtaining your Decree Absolute you may wish to consider amending any existing Will or obtaining a Will in order to make provisions for your new partner as an unmarried partner cannot inherit from you (without a Court order) unless a provision has been made for them in a Will.
Divorce
If you have made a Will prior to obtaining your Decree Absolute it will remain valid but certain provisions within it may be affected by the Decree Absolute unless you have expressly stated otherwise. For example, any gift to your former spouse or appointment of your former spouse as an Executor or Trustee of your Will will take effect as if your former spouse had died on the date in which you obtained Decree Absolute. The appointment of other executors and beneficiaries however, remains unaffected.
As such, unless you have expressly stated otherwise, your former spouse will not be able to act as your Executor or Trustee under any existing Will and any gift to them will fall back into the residue of your estate and will either pass to the residuary beneficiaries (if any have been provided for) or if there are no residuary beneficiaries then your estate would pass under the rules of intestacy as if you had died intestate.
We therefore advise that once Divorce proceedings have concluded with Decree Absolute being pronounced that you prepare a new Will. This will ensure your wishes after Divorce will be honoured in the event of your death.
You should also bear in mind that if you marry again, or form a civil partnership, any Will you have will be automatically cancelled (except in narrowly defined circumstances); so if you died, your estate would pass in accordance with the laws of intestacy.
While it may not be the first thing that you consider upon the breakdown of a marriage or relationship, it is important to consider whether your existing Will reflects your new circumstances and/or whether you require a new Will in order to provide for your new family circumstances.
If you would like to discuss this further or require any assistance with preparing an amended or new Will, please contact Davis Blank Furniss on 0161 832 3304 or 01457 860 606. We would be happy to discuss this further with you.
To contact Charlotte, please click here.