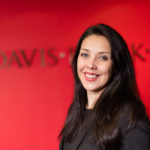 What is Arbitration?
Arbitration is a form of dispute resolution that has been available for family disputes in England and Wales since 26th March 2012. The process involves the parties entering into an agreement under which they choose an Arbitrator to make a decision on the division of their assets. The Arbitrator's decision is then binding on both parties.
What are the benefits?
There are a number of benefits to Arbitration over the Court process including:
You are in control of the process. You can select your preferred Arbitrator from a list of specially trained experts who are all registered on the CIArb.org website. Unlike the Court process you can choose the Arbitrator who is best suited to your own set of circumstances.
The process can be much quicker which means you could expedite the process and decide on what issues need to be resolved. The process can also be designed by both parties and if there is any agreement on the timetable then you could always consult the Arbitrator who can make a decision. For instance, if you wish to agree the forms of disclosure between you then you can schedule the resolution of issues very quickly and at the convenience of the Arbitrator as opposed to waiting your turn in the Court list. This can result in a final decision, in the absence of an agreement, being made much more quickly.
Finally, it can be more cost effective as you and your spouse can determine the way in which the Arbitrator deals with your case. You can agree to bypass some of the usual stages in the Court process. Although it's important to note that you do have to pay the costs of the Arbitrator.
Arbitration will be a welcome alternative for many people who are struggling financially in the current Covid-19 crisis. Also, non-urgent financial disputes are being given the lowest priority when it comes to the allocation of Court hearings so there are no guarantees how long a case might take.
If you would like to know, more you can either visit ifla.org.uk or email Caroline Bilous or Kirsty Morbey in our Family team.