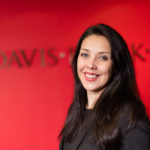 Throughout my career I have worked hard to explain to my clients what they can expect from the divorce process and to clarify and pre-empt some of the very common misconceptions when it comes to their separation. One of the biggest is that once a divorce is finalised then this brings an end to any financial claims that they can bring against each other.  In reality, financial claims following a divorce can only be ended in three ways:
By agreement to the terms of an order, known as a consent order, and the court approving the terms of that order;
A final order made following the determination by the court during financial remedy proceedings; or –
If you remarry after your divorce has been finalised and you have neither a consent order or final order, and you have not applied for a financial order in your divorce application then you have lost the right to make a claim.
With that in mind, it is essential to understand why having a consent order is so important. To keep it simple, I have listed them below:
They give you certainty that in the event of a financial windfall you cannot be subject to a claim in the future;
They give you clarity as they prevent any confusion as to jointly owned property in the future;
They provide transparency as they enable you both to part ways in the knowledge that you have both considered your respective needs and the needs of any children;
They prompt you to think about your financial circumstances and in some circumstances to take important financial, as well as legal advice and discuss future tax planning in the knowledge that assets arising from your divorce are taken care of; and –
They promote fairness and provoke discussion. Just because an asset including property, savings and investments, a business or a pensions fund is not in joint names it does not mean that the other spouse is not entitled to make a claim. A consent order can record agreements and order a pension share which will include legally binding instructions to a pension provider to divide the pension fund. Without a pension sharing, order and without any other assets to make offsetting possible (getting a larger share of the other non-pension assets to compensate), then this could result in unfairness.
At Davis Blank Furniss we strongly advise our clients to consider a consent order where an agreement is either reached between themselves or an agreement is likely with the assistance of a mediator or solicitors.  We are happy to help talk you through the various orders that can be made and ways that a fair division of assets can be achieved.  Therefore, if you want clarity and certainty of your financial position following your separation or divorce then please contact myself or one of my team.