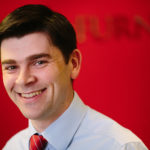 Environmental issues is a topic in which public awareness has greatly increased over the last few years and specifically in relation to property purchases.
The buyer of a property, whether commercial or residential, needs to be aware of potential environmental liabilities in relation to land and buildings as there are several types for which an unsuspecting buyer may become liable for after completing their purchase.
Examples in buildings include – and this is not intended to be an exhaustive list – asbestos, air conditioning or energy management and reporting liabilities. In relation to land, you may have contamination, water pollution, landfill, subsidence, flooding, coal mining issues, radon or Japanese Knotweed to name just a few. Properties may be built on sites on which there were former oil storage tanks, underground storage tanks or septic tanks could be present. There may be environmental permits or licences in place that have not been complied with or the existing owner or former owner may have either knowingly or unknowingly caused or permitted land contamination, water pollution or environmental damage through the unauthorised disposal of waste.
Following the common law principle of 'let the buyer beware', a seller is not under a duty to disclose material facts to aid prospective buyers. The seller would, however, have to answer enquiries truthfully or they could leave themselves exposed to a claim for misrepresentation. The onus is therefore on the buyer to make their own searches, enquiries and inspections before entering into a binding contract to find out the information it requires about the property and potential contamination.
When buying a property, the main environmental considerations are as follows:
Contaminated Land
Local authorities are under a statutory duty under the Environmental Protection Act 1990 to investigate and secure remediation of contaminated land in their area. The local authority can ask 'Appropriate Persons' to pay for remediation works, investigations and/or monitoring. Such Appropriate Persons could include an innocent owner/buyer of residential or commercial premises where the contamination is of a historical nature and the original polluter cannot be identified or located. The costs surrounding the clean-up of contaminated land could potentially cost tens of thousands of pounds. Also, if contamination is found then this could have a severe impact on the market value of a property.
A buyer may also incur environmental liabilities through other regimes such as complying with planning obligations, enforcement by the environment agency in relation to water pollution, enforcement action to prevent environmental damage, a claim from a third party for a nuisance of an off-site contamination, or perhaps contractual obligations found under a lease or a development agreement. All of these issues should be considered when a property is being purchased.
Flooding
Over the last ten or so years the public perception is that the UK is suffering from greater extremes of weather. Flooding is high on the radar of all purchasers. One in six properties in England are at risk of flooding and approximately 500,000 properties are at a high risk of flooding. This has led to much higher volumes of insurance claims and a tightening of the insurance market. It is therefore extremely important that buyers undertake a flood search and ensure that suitable home insurance is available to cover any perceived flooding risk at a reasonable premium.
Fracking
Shale gas exploration has already begun in some parts of the country, particularly in Lancashire, and it is anticipated that it will increase in other regions of the UK. Original estimates stated that there is enough shale gas within the UK to provide power for around fifty years, however recent reports have suggested that this may not be accurate and it would be more like seven or eight years. Perhaps if the lower estimate is correct then there should be less of a risk of increased fracking around the country as it may not be as economically viable, but nonetheless it remains an issue that is to be considered.
Fracking could lead to ground disturbance, tremors, earthquakes, building damage or ground water pollution. As part of the environmental searches a desktop report can be obtained to assess the location of fracking sites and other planned energy sites such as wind farm developments in or around the area surrounding the property being purchased.
Asbestos in Buildings
Historically, it was common for asbestos to be present in buildings that have been built or refurbished before the late 1990s/early 2000s. It is estimated that around 500,000 workplace premises could contain asbestos.
For non-domestic premises there is an obligation to manage any asbestos located within the premises. This requires a suitable assessment to be carried out and for an asbestos register and management plan to be put in place and maintained.
If any asbestos is found in a property then either the area containing the asbestos should be left unaltered and monitored, or encapsulated, or if need to be removed then it must be removed by a specialist contractor.
For domestic properties it is prudent to have a survey undertaken to ascertain whether or not it is likely that asbestos is present in the building.
Environmental Permits
If you are dealing with the purchase of a business premises and the seller has an environmental permit then enhanced searches and enquiries will be carried out by the purchasing solicitor. Investigations may also be required if there is such a premises within the locality of a residential property being purchased. The technical requirements for obtaining a licence are beyond the scope of this blog but if environmental permits are required then copies should be obtained and the statutory procedure checked for the transferring of any permits.
Investigations and Searches
The starting point is for the buyer to instruct their solicitor to carry out a desktop environmental search which should be carried out on every property transaction as an initial screening exercise. It may be that the search result then highlights one or more areas of concern and if that is the case then normally it is possible to obtain a more in-depth or specialised report. A desktop search will provide recommendations and confirm if further action is required.
If further action is required then this may result in an investigation of any historical remediation reports or environmental searches being obtained and reviewed. It may require further enquiries to be made of the environment agency or review of any planning permissions and copies of any correspondence with regulators regarding contamination. It may be that some form of environmental indemnity insurance is required to safeguard a purchaser and also any funder. Technical issues surrounding environmental issues may go beyond a standard 'conveyancer's' remit but in some circumstances specialist advice should be sought from an environmental lawyer.
It is always advisable to try and obtain necessary professional reports so that any failed search results or search results that state that further action is required can be upgraded to a 'passed' result, but if this is not possible then environmental insurance may be required and this is designed to provide protection to the insured from historic contamination, pollution or environmental damage. This could also assist where contaminated may have migrated off-site.
If there are potential liabilities for contamination then your solicitor should also consider whether or not specific contractual protections are required in the contract so that the buyer and the seller are fully aware of their potential ongoing liabilities in this regard.
In residential transactions in particular there is a growing culture to rely too readily on indemnity insurance to deal with potential issues quickly but in relation to environmental issues that is not always the prudent course of action. A buyer doesn't want to be left dealing with contamination or other environmental issues so make sure proper consideration is given to issues that may arise. The purchase of property is a huge investment – protect it!
For more information about Richard and his work, please click HERE.