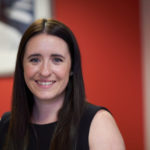 What is a Pre-nuptial agreement?
A Pre-nuptial agreement is an agreement entered into by two people planning to get married or enter into a civil partnership to set out how their assets may be divided or retained should their marriage come to an end.
Are Pre-nuptial agreements legally binding?
Many people are surprised when they discover that in England & Wales, Pre-nuptial agreements are not strictly legally binding. The Family Court reserves the power to make financial orders upon divorce.
However, the Court does take into account Pre-nuptial agreements and they can carry weight if they are entered into freely by both parties with the benefit of full and frank financial disclosure. More weight will also be attached to the agreement if the court is satisfied it is fair and both parties have full appreciation of its implications, before signing the agreement.
The Court may not make final orders in accordance with a Pre-nuptial agreement if the effect of doing so would be unfair on one of (or both of) the parties.
In some countries Pre-nuptial agreements are legally binding if correct procedures are followed. You may need specialist advice if there is an international element to your marriage/civil partnership.
Is there a minimum time limit before the marriage for a Pre-nuptial agreement to be signed?
It is a good idea to finalise and sign the Pre-nuptial agreement in good time before any marriage or civil partnership ceremony. As the agreement must be freely entered into, without any pressure (undue or otherwise), the Law Commission recommends that the agreement is signed at least 21 days before the wedding. This is of course just advisable but can help towards limiting the implication that there was any possible pressure.
Are Pre-nuptial agreements just for wealthy people?
No, this is a common misconception. Pre-nuptial agreements are in fact, for all couples who are due to marry or enter into a civil partnership and have an interest in protecting their assets should they ever face separation. The Pre-nuptial agreement can include or exclude any sort of asset, no matter what its value, from future financial settlements which can help safeguard sentimental and non-matrimonial property. This can then provide a great sense of security and peace of mind, no matter the size of the assets involved.
Do both parties need legal advice?
It is strongly advisable for both parties to seek independent legal advice as to the terms and implications of the Pre-nuptial agreement.
How can I get advice about a Pre-nuptial agreement, including fees and timescales?
Please contact a member of the Family team who would be happy to discuss matters over the telephone or arrange an appointment for you at the office.
For more information about Brigid and her work, please click HERE.