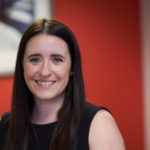 When you have separated from your spouse and may be contemplating Divorce proceedings, there are several questions that might arise. We hope to answer some of them in this Question and Answer blog.
What do I need to issue Divorce proceedings?
You must have the original, or a certified copy, of your Marriage Certificate. If you got married abroad and your Marriage Certificate is in a foreign language, you will need to obtain a translated version in English.
You will also need to draft a Divorce Petition setting out all the relevant information and facts relating to your marriage and separation.
Are there any time limits to issue Divorce proceedings?
Many people aren't aware that you must have been married for at least one year before proceedings can be issued.
Do I have to pay anything for the Divorce?
A Court fee of £550 is currently payable to issue proceedings. There may be other Court fees payable if you have to make any subsequent applications during the Divorce proceedings, such as asking a Court Bailiff to serve your spouse with the Court documents.
You may be eligible for a fee remission where you may be excluded from paying some or all of the Court fee based on your financial circumstances. We would need to assess your income and capital before advising whether you may be eligible for fee remission but ultimately the Court decides these applications.
If you instruct a solicitor, you will be responsible for paying their fees for advising and assisting you throughout the Divorce process.
Do I have to pay my spouse's fees?
Whomever is the Petitioner in the Divorce can claim their legal costs back from their spouse (the Respondent) but it is a decision for the Court whether a Costs Order is made at Decree Nisi stage. You may also agree with your spouse that you each fund your own legal costs and this is something we can help you negotiate.
What are the grounds for Divorce?
The only ground for divorce is that your marriage has irretrievably broken down, based on one of five facts:-
Adultery
Behaviour
2 years' separation with your spouse's consent
5 years' separation (consent is not needed)
Desertion
We would discuss with you your individual circumstances and advise which fact you can rely upon and the requirements, and consequences, of each.
Can I say in my Petition that my spouse and I have simply grown apart?
Unfortunately, as the Law stands today you must state that your marriage has irretrievably broken down based on one of the five facts listed above. You could state you have grown apart if relying upon two or five years' separation. Further consideration is being given by the Government to introduce "no fault divorce" but this has not happened yet.
What are the important stages of Divorce?
In an undefended Divorce the important stages are as follows:-
Lodge the Divorce Petition at Court to be issued;
The Court issues the Divorce Petition, sends it out to your spouse directly and also sends a copy back to you;
Your spouse completes the Acknowledgement of Service Form and returns it to the Court or your spouse is served with the Divorce Petition to allow proceedings to progress, where relevant & applicable;
Lodge your application for Decree Nisi;
The Court sends out the "Certificate of Entitlement" setting a date for Decree Nisi to be pronounced;
Decree Nisi is pronounced (and a Costs Order if applied for and granted);
Apply for Decree Absolute; and
Decree Absolute is pronounced.
What is Decree Nisi?
Decree Nisi is the first Order in Divorce proceedings whereby a Judge has read your Divorce Petition and confirmed that you are entitled to a Divorce.
If you applied for your spouse to pay your legal costs, a Costs Order may be granted alongside Decree Nisi.
What is Decree Absolute
Decree Absolute is the final Order of Divorce and confirms that your Divorce is finalised. Once Decree Absolute is pronounced you are no longer married to your spouse, no longer their next of kin are will be free to remarry if you choose.
How long do Divorce proceedings take?
Around 4-6 months if they are undefended. Defended proceedings can take longer than this and if there are complications along the way, proceedings may take a little longer to conclude.
We may also advise you to delay applying for Decree Absolute if there are outstanding financial matters to be resolved between you and your spouse.
Please get in touch with a member of the Family team if you have any questions in relation to Divorce proceedings or any other family matter.
For more information about Brigid and her work, please click HERE.