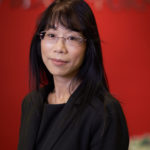 The UK left the European Union on 31 January 2020. Free movement between the UK and the European Union will end on 31 December 2020. From 1 January 2021, the UK will implement a points-based immigration system that treats EU and non-EU citizens equally, prioritising individuals' skills and talent over where a person comes from.
This means from 1 January 2021, if you do not already live in the UK or have rights under the Withdrawal Agreement, you, as an EU, EEA or swiss citizen, will need to meet specific requirements in order to study or work in the UK. You will also need to pass relevant checks, including UK criminality checks. You can continue to visit the UK for up to 6 months without applying for a visa and may participate in a wide range of activities, including tourism, visiting family and friends, short term study and business-related activities, such as events and conferences.
Irish citizens' status will continue to be protected as part of Common Travel Area arrangements and therefore will not require permission to come to the UK, except in a very limited number of circumstances, and will not be eligible to apply under the new points-based immigration system.
EU citizens already living in the UK
If you're an EU, EEA or Swiss citizen living in the UK by 31 December 2020, you and your family can apply to the EU Settlement Scheme to continue living in the UK after 30 June 2021. The deadline for applying is 30 June 2021.
Applying through the points-based immigration system
You will be able to apply on GOV.UK and will need to demonstrate that you meet the relevant criteria and score the number of points required for the visa you're applying for. Visa routes will start opening later this year and will continue into 2021.
Most people will be able to complete their application, including identity verification, using a smartphone app. Some applicants may need to attend a Visa Application Centre depending on the route they are applying for and whether they have a biometric passport or are unable to use the app.
You will need to pay an application fee and, if you are coming to the UK for more than 6 months, you may have to pay the Immigration Health Surcharge, which will enable you to access the UK's National Health Service (NHS).
If you have any queries on this, please email via amie.tsang@dbf-law.co.uk or call 0161 832 3304.