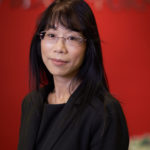 In July, the government published further details on the UK's new points-based immigration system which will take effect from 1 January 2021, once freedom of movement with the EU has ended.
To help you prepare, the Home office has published an updated introductory guide to the system for employers. This provides an overview of the new system and explains how employers are affected. It is important to know:
From 1 January 2021, if you want to recruit anyone from outside the UK you must be a Home Office licensed sponsor. This includes hiring people from the EU.
As a sponsor, you will be able to recruit skilled workers from anywhere in the world. Only people who meet the job and salary requirements will be eligible.
If your organisation is not already a licensed sponsor and you think you will want to sponsor eligible skilled workers from 1 January 2021, you should apply now
If you require further advice do not hesitate to get in touch to discuss how we may help. You can email me via amie.tsang@dbf-law.co.uk or call me on 0161 832 3304.