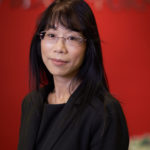 With the recent easing of the lockdown restrictions announced by the Boris Johnson, the Home Office has issued the following guidance for Visa holders.
If you're in the UK and your leave expires between 24 January 2020 and 31 July 2020
Your visa will be extended to 31 July 2020 if you cannot leave the UK because of travel restrictions or self-isolation related to coronavirus. You must request an extension by updating your records with the Coronavirus Immigration Team if your visa is expiring and you cannot leave the UK at present but are not planning to stay in the UK in the long term. If you have already had your visa extended to 31 May 2020 you visa will be extended automatically to 31 July 2020. You will be expected to return to your home country as soon as it is safe and possible to do so.
If you're applying to stay in the UK long-term
You can apply from the UK to switch to a long-term UK visa until 31 July 2020 if your leave expires between 24 January 2020 and 31 July 2020. This includes applications where you would usually need to apply for a visa from your home country. You'll need to meet the requirements of the route you are applying for and pay the UK application fee. This includes those whose leave has already been extended to 31 July 2020. You can apply online and the terms of your leave will remain the same until your application is decided.
For reference, some UK Visa and Citizenship Application Centres (UKVCAS) reopened for existing customers on 1 June 2020. Please note that Service and Support Centres (SSCs) are temporarily closed.
If you are a Tier 1 Entrepreneur visa and your business has been disrupted
You no longer need to employ at least two people for 12 consecutive months. The 12 month period you are required to employ someone for can be made up of multiple jobs across different months. However, time when your employees were furloughed will not count towards the 12 month period.
If you have not been able to employ staff for 12 months by the time your visa expires, you will be allowed to temporarily extend your stay to give you time to meet the requirement. These arrangements will continue for applications made after 31 May 2020, where the jobs you are relying on were disrupted due to COVID-19.
Should you require further advice do not hesitate to get in touch to discuss how we may help. You can email me via amie.tsang@dbf-law.co.uk or call me on 0161 832 3304.