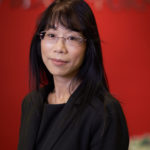 As the country continues with being in lockdown, and many government departments are temporarily mothballed, it would be tempting to imagine that nothing needs to be done over the next few weeks in relation to immigration applications, but this is not the case.
Due to COVID-19, all UK Visa Application Centres are currently closed. If you have already made an appointment to attend a UK Visa and Citizenship Application Centre or Service Support Centre, you will be contacted and informed that it has been – or will be – cancelled and you will be advised when you can re-book. However, your immigration status in the UK will not change as decisions on new and existing visa applications are unable to be resolved.
Notwithstanding the above, you MUST apply to the Coronavirus Immigration Team for an automatic extension by 31st May if your leave expires between 24th January and 31st May, or if you are stuck in the UK and not planning to stay here long-term.
If you are intending to remain in the UK long-term, but your Visa expires before 31st May, your visa will be extended until 31st May and you can apply until that date to switch to a long-term Visa. This application can be made online from within the UK. This includes applications where you would usually need to apply for a Visa from your home country.
Further provisions are made for holders of Tier 1 Entrepreneur Visas and applicants for Tier 2, 4 and 5 Visas, NHS workers and volunteers and applicants from outside the UK.
Should you require further advice please email me via amie.tsang@dbf-law.co.uk or call me on 0161 832 3304.