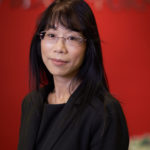 With the lock down measures making a positive impact on the spread of the Coronavirus the Home Secretary, Priti Patel has announced a two-week quarantine period for anyone arriving in the UK. It is envisaged that this will lower the risk of infection being reintroduced from other countries. There does seem to be some confusion, so here are the facts…
From the 8th June 2020 passengers arriving in the UK by plane, ferry or train – including UK nationals – will have to provide an address where they will remain for 14 days. There is a £100 penalty for anyone found to have not filled in this "contact locator" form. In order to ensure the quarantine rules are adhered to surprise visits will be used to check they are followed. Those in England could be fined up to £1,000 if they fail to self-isolate while governments in Scotland, Wales and Northern Ireland can also impose penalties.
Passengers will be asked to drive in their own car to their destination, where possible. And the government will arrange accommodation for passengers who are unable to provide an address.
They must then not go to work, school, or public areas, or use public transport or taxis. They should also not have any visitors unless they are providing essential support, and should not go out to buy food or other essentials where they can rely on others.
There are a number of groups who are exempt, including:
Road haulage and freight workers
Medical officials who are travelling to help fight coronavirus
Anyone arriving from the Republic of Ireland, the Channel Islands, or the Isle of Man
Seasonal agricultural workers if they self-isolate on the property where they are working
Should you require further advice do not hesitate to get in touch to discuss how we may help. You can email me via amie.tsang@dbf-law.co.uk or call me on 0161 832 3304.