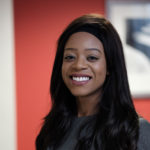 A Lasting Power of Attorney ("LPA") is a legal document which allows you to appoint and individual/ individuals ("attorneys") to make decisions on your behalf about your property, finances; and (if you were to lose mental capacity) health and care. There are two types of LPA – one for finance and property affairs, and one for health and care decisions. You can make an LPA for one or both areas depending on your individual needs.
Whilst you can make an LPA without instructing a solicitor, you should exercise caution if you choose to do so. Making an LPA without legal advice could potentially place you at risk of financial abuse in the future. There is also a possibility that you could end up with an LPA that is not fit for purpose.
The LPA document is quite a substantial document which can be complicated. It is therefore easy to overlook certain instructions, wishes and preferences which you would want to include, such as whether your attorneys should act jointly or jointly and severally. If you appoint two attorneys to act jointly; what happens if they cannot agree? What happens if one of your attorneys can no longer act? Should your attorneys act jointly for some decisions and jointly and severally for others? Neglecting to carefully consider how your attorneys should act could render your LPA unusable.
It is important that your preferences and instructions are set out as clearly as possible in your LPA, as ambiguous instructions can render the LPA effectively useless. One of the benefits of instructing a solicitor to assist you is that they will ensure your wishes are clearly reflected to avoid any uncertainty.
As well as ensuring your LPA properly reflects your preferences and instructions; it is important that your LPA is signed in the correct order and witnessed properly. If your LPA is not signed or witnessed correctly, it will be rejected by the Office of the Public Guardian (the "OPG").
There have been occasions where a donor's LPA has been rejected by the OPG due to errors within the document and the donor has lost capacity prior to signing the new LPA. You cannot sign an LPA If you do not have the capacity to do so under the Mental Capacity Act 2005. In these circumstances a deputyship application would need to be made to the Court of Protection so that permission can be granted to the attorney(s) to deal with the donor's affairs. This is (in essence) the same as acting as an attorney; however, the work is carried out under the supervision of the Court. The takeaway from this is that the average cost of putting LPAs in place with the assistance of a solicitor is significantly lower than that of a deputyship application.
You can avoid pitfalls such as these by taking advice from a solicitor, who will be able to ensure your LPA remains workable in a variety of situations which may not have been foreseen at the time of signing your LPA. It is our job to ensure your LPA is as watertight as possible.
If you would like advice on making an LPA, please contact Karen Yates, Head of our Private Client team, or myself on 0161 832 3304.