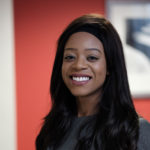 Having a Will allows you to decide how your assets are to be distributed when you die. If you do not have a Will, such distribution will be governed by the Intestacy Rules and may not reflect your wishes. A Will is a way for you to advise on what should happen to your estate when you are no longer around to make such decisions.
Below are some of the factors which you should consider when making a Will.
Clarity: You should make every effort to be clear in your instructions so that your Will accurately reflects your wishes. If your will clearly sets out your intentions, then there is less likelihood of your Will being challenged by disgruntled beneficiaries when you die. Afterall, mistakes or ambiguities in your existing will are most likely to be picked up once you have died and thus will be much more difficult to rectify.
Cover all bases: It can be easy to disregard or forget to make provisions for certain eventualities. An example of this is the provision for children who are minors (under 18). Many of us do not envisage predeceasing our children when they are very young and dependent on us; and hence can quite easily forget to make provisions for who should care for them if we die. It is advisable to appoint a guardian for your children in the event that both parents die before they come of age.
Another example would be referring to "children" in your Will as beneficiaries and expecting this to make provision for any step-children you may have. It is important to be clear about who you would want to benefit from your estate.
The devil isn't always in the detail: Whilst being specific is generally pre-requisite to drafting any type of legal document; in the context of drafting a will, this can actually hinder the ability for the Will to provide for a future change in circumstances. For example, if you wanted to leave your "red Nissan Micra" to your granddaughter and you have since replaced your Nissan Micra with a blue Honda Civic; the gift of the red Nissan Micra will fail as it is no longer part of your estate. It is therefore important that such gifts are properly drafted.
Appointing your executors – You should never underestimate the role of an executor. An executor is someone who deals with the administration of your estate after you have died; they are responsible for carrying out your wishes set out in your Will. You can appoint more than on executor, however you should think carefully about who to appoint. Are they likely to be able to work together to make decisions about how your estate should be administered? Will they have the ability to fulfil this often time-consuming role? Will they actually want to act as an executor? It would be sensible to discuss these matters with your proposed executor(s) prior to appointing them in your Will.
You should also think about replacement executors who should step in if your executors are unable or unwilling to act.
What if your beneficiaries die before you? – If all of your beneficiaries have predeceased you and no replacement beneficiaries are named in your Will; the Intestacy Rules (as mentioned above) will apply. It is therefore important to ensure you have made provisions for these circumstances. You may wish to name other relatives or even a registered charity.
Often people assume it is easy to draft a will. However, homemade wills cause the most issues when administering estates as a simple mistake or oversight can have serious consequences. We have seen homemade wills that have accidentally overlooked beneficiaries or have contradictory statements rendering the provisions invalid. These errors can be costly and can cause arguments and distress for the family. As solicitors we have trained for years and have the specialist skills to properly draft your will to ensure that it is legally valid, tax efficient, and properly provides for your intended beneficiaries.
If you have any questions regarding Wills, please contact a member of our Private Client team on 0161 832 3304.
For more information about Ameliah and her work, please click HERE.