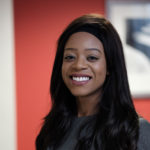 Has your wedding been postponed due to the Covid-19 pandemic? Have you and your partner decided to delay making Wills until your nuptials have taken place? If so, you do not need to wait until your big day in order to get your affairs in order.
What is the effect of marriage/Civil Partnership on an existing will?
When you marry, any existing Will you have is automatically revoked. This means that the law will decide who should inherit from your estate in accordance with the Intestacy Rules.
My wedding has been postponed and I have not made a Will. Can I make a Will now which will not be revoked on marriage?
Yes. You can make a Will which will not be revoked automatically on marriage. Your intention to marry the person in question must be clear, and the provisions of your Will must be carefully drafted in order to satisfy the criteria outlined in s18 Wills Act.  Please note that a mere speculation of future marriage will not satisfy the criteria!
I have children from a previous relationship and want to make sure their inheritance is protected after marriage. Can I make a Will that will still be effective once I am married?
Yes. Now would be a good time to either make a Will or re-visit an existing Will in order to ensure your children are protected before and after your nuptials have taken place. Often (and understandably) due to the excitement and chaos of wedding planning, celebrations and married life itself, making a Will tends to find itself at the bottom of the to do list (it isn't exactly romantic is it!), so getting it sorted and out of the way before your big day will save you having to worry about it when you are settling into and enjoying married life.
I do not have a Will. Will my fiancé be able to inherit from my estate on my death?
If you do not have a Will, the Intestacy Rules will decide who will inherit from your estate. As your fiancé is not legally recognised as your spouse, they will have no automatic right to benefit from your estate. If your wedding has been delayed or you intend to get married in the near future; you can still make a Will (in contemplation of marriage) which will still be valid after your nuptials have taken place. This will afford protection to your husband/wife-to-be should anything happen to you before the big day.
For more information about Ameliah and her work, please click here. And to learn more about our Private Client services, please visit.