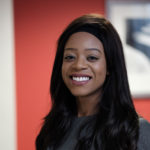 A will is a legal document that is supposed to represent your final say on what should happen to your estate when you die; however, in some instances, as in the recent case of Clitheroe v Bond [2020] a will can be challenged and treated as though it never existed.
The case of Clitheroe v Bond involved a bitter family dispute between the Claimant brother ("John") and Defendant sister ("Susan") as to whether their deceased mother ("Jean") had the mental capacity to make each of her two wills; and whether she disinherited her daughter because of false allegations made against her by the Claimant brother.
Jean sadly lost her eldest daughter to cancer in 2009. She subsequently made two wills (one in 2010 and one in 2013) which sought to disinherit her second daughter Susan, from a significant portion of her estate. Her apparent reasons for doing so were that she believed Susan was a spendthrift and a shopaholic. Susan argued that both wills were invalid because her mother's mind was unbalanced by her grief at her other daughter's passing. It was also suggested that Jean had fixed delusions about Susan to which John had contributed.
The court found that Jean was suffering from "insane delusions" and therefore neither of her wills were considered to be valid. So, despite making two wills, Jean was considered to have died intestate (without a valid will).
Understandably, sensational headlines about people's wills being effectively torn up and disregarded by the courts can provoke concern and panic; however often this is simply not the case. Despite cases such as this, where both wills were deemed to be invalid; the freedom to decide who should benefit from your estate when you die very much remains in existence. You may disinherit a "would-be" beneficiary for any reason whatsoever (whether your reasons are considered to be fair or not), as long as your judgment is not one that has arisen from a mental incapacity.
There are a number of factors solicitors are required to observe when making assessments as to whether clients have the requisite mental capacity to make a will. The act of assessing mental capacity is most likely not like anything you would expect. We will not be asking you who the Prime Minister is, and we certainly will not be asking you to recite the alphabet backwards!
In the event that a definitive assessment cannot be made by a solicitor or legal representative, it does not necessarily signal the end of the road. Expert medical opinions can be sought prior to the execution of a will; and doing so may go some way in avoiding stressful and potentially lengthy legal proceedings in the event that the will is challenged in the future.
We understand that discussing mental capacity can be an uncomfortable subject; however, our aim is to listen to our clients, deal with any issues head on; and reflect our clients' true intentions and wishes.
If you would like any advice on making a will or if you have any queries in respect of mental capacity, please do not hesitate to contact us on 0161 832 3304.