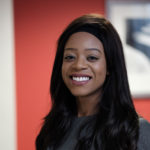 You hope you never need it, but you will be relieved in the event that you do.
It is in uncertain times such as these that we are reminded just how important having a Lasting Power of Attorney ("LPA") is. An LPA is a legal document that allows you to appoint a person, known as an Attorney, to act on your behalf should you ever lose the capacity to do so yourself.
With a Property and Finance LPA, you do not have to have lost mental capacity in order to use it. Your Attorney can act on your instructions if you are physically unable to deal with matters yourself.  If you are unwell and unable to deal with your financial affairs, your Attorney can deal with bank accounts, investments or even assist you with selling your property.  If you ultimately became unable to make decisions yourself due to mental incapacity, your Attorney would be able to continue to manage your affairs for you.
A Health and Welfare LPA can only be used when you have lost mental capacity under the Mental Capacity Act 2005 (MCA 2005). A Health and Welfare LPA allows your Attorney to make decisions about where you should live or the medical treatment you receive. You must also specify whether your Attorney should have the authority to accept or refuse life-sustaining treatment on your behalf. This may seem like a daunting prospect; however, your Attorney must follow the principles of the MCA 2005. The key principle is that your Attorney must always act in your best interests in making decisions for you when you are unable to make a decision yourself.
It is important that you choose the right Attorney(s). You may appoint more than one Attorney, but they should be able to work together and make decisions in your best interests. Your Attorneys should be people that you know and trust.
An LPA is like an insurance document. You hope you never need it, but you will be thankful should you need to.
If you have any questions regarding LPAs, please contact a member of our Private Client team on 0161 832 3304.
For more information about Ameliah and her work, please click HERE.