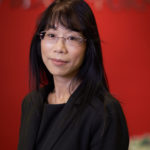 There has been a lot of interest in the bespoke route that has been created by the UK government to allow BNO passport holders in Hong Kong to come to the UK for settlement.  For those who do not have a valid BNO passport, or if it has been misplaced, you can still apply. You do need to apply for a replacement.
Further details such as the application fee have yet to be published. The following guidance has however recently been issued.
New immigration route for BN(O) citizens
The UK will open a 'Hong Kong BN(O) Visa' for BN(O) citizens and their close family members from January 2021.
You'll be able to apply for this route from outside or inside the UK.
You'll be able to apply to enter or remain in the UK for an initial period of 30 months, extendable by a further 30 months, or a single period of five years. You'll be able to work and study but you won't be able to access public funds such as social welfare benefits.
You'll be able to apply to settle in the UK (also called 'indefinite leave to remain') once you've lived here for five years. After 12 months with this status you can apply for British citizenship.
For further details regarding eligibility please email me via amie.tsang@dbf-law.co.uk or call me on 0161 832 3304.