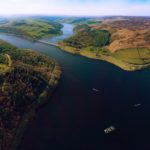 As well as our central Manchester Deansgate office, Davis Blank Furniss have a team based in the lovely market town of Glossop, part of the beautiful High Peak district of the Peak District National Park.
The High Peak is a beautiful part of the UK, packing in picturesque villages alongside stunning, untouched valleys. A couple of months ago, a range of local businesses told us what they loved about the area, and we had some great comments, covering the array of leisure activities, walking routes, and people.
Read more: The High Peak: What businesses across the area love about their surroundings
We've decided to delve further into the topic, taking a look at some of the most beautiful parts of the High Peak, that we highly recommend you pay a visit to…
Mam Tor
A landmark point to include in many High Peak walks, Mam Tor is one of the highest points in the Peak District, standing at 517 metres. An active landslide, dating back over 4000 years, has resulted in a selection of smaller hills in the surrounding area, something which has given Mam Tor its name, meaning "mother hill". The frequent landslips have also resulted in another name being adopted for the hill; "Shivering Mountain".
The remains and outline of an univallate hill fort can be found towards the top of Mam Tor, dating back to the late Bronze Age and early Iron Age, but it's the views from the peak that are the real attraction, offering an unparalleled panorama of the area. Walkers will be greeted with a vast landscape, taking in nearby villages such as Castleton and Edale, and some of the other peaks and dales.
A definite stop to include on your High Peak walking plans.
Ladybower Reservoir
One of the Peak District's largest reservoirs, Ladybower has become a bustling tourist attraction when the weather is looking bright. You could spend a full day leisurely walking around the entire reservoir, capped at one end by Ladybower Dam, or make multiple visits to explore various routes and spots around the large body of water. It's often a peaceful place in beautiful surroundings, hence the popularity. You can also round off your day with a quick drink or a good bite to eat at the popular Ladybower Inn, with views of the reservoir, or the Yorkshire Bridge Inn, just down the road from the dam.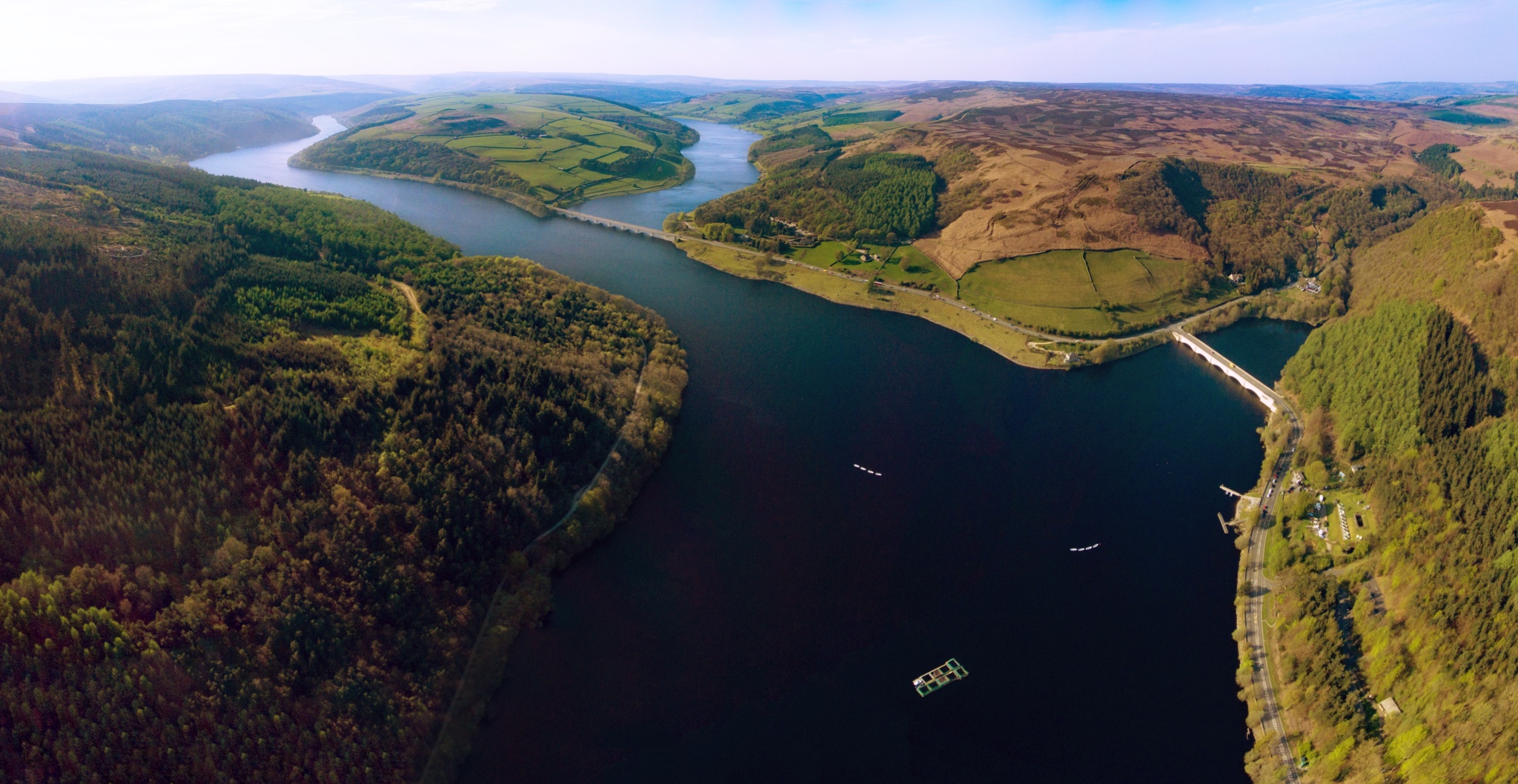 Last year, the UK's long spell of hot weather resulted in low water levels in the reservoir, revealing the long-hidden remains of the village of Derwent, which was mostly demolished in 1943, before being flooded in 1946 as part of Ladybower's construction.
Castleton
Castleton is a rather small village, with a population of less than 700, but is still one of the most popular tourist locations in the High Peak. With a good number of long standing pub-restaurants, and a museum/visitor centre, the village attracts a number of visitors, who also enjoy the area's excellent scenery. At one side, the village is overlooked by the 11th century Peveril Castle, while small roads can lead to breathtaking cliff faces, such as the stunning entrance to Peak Cavern.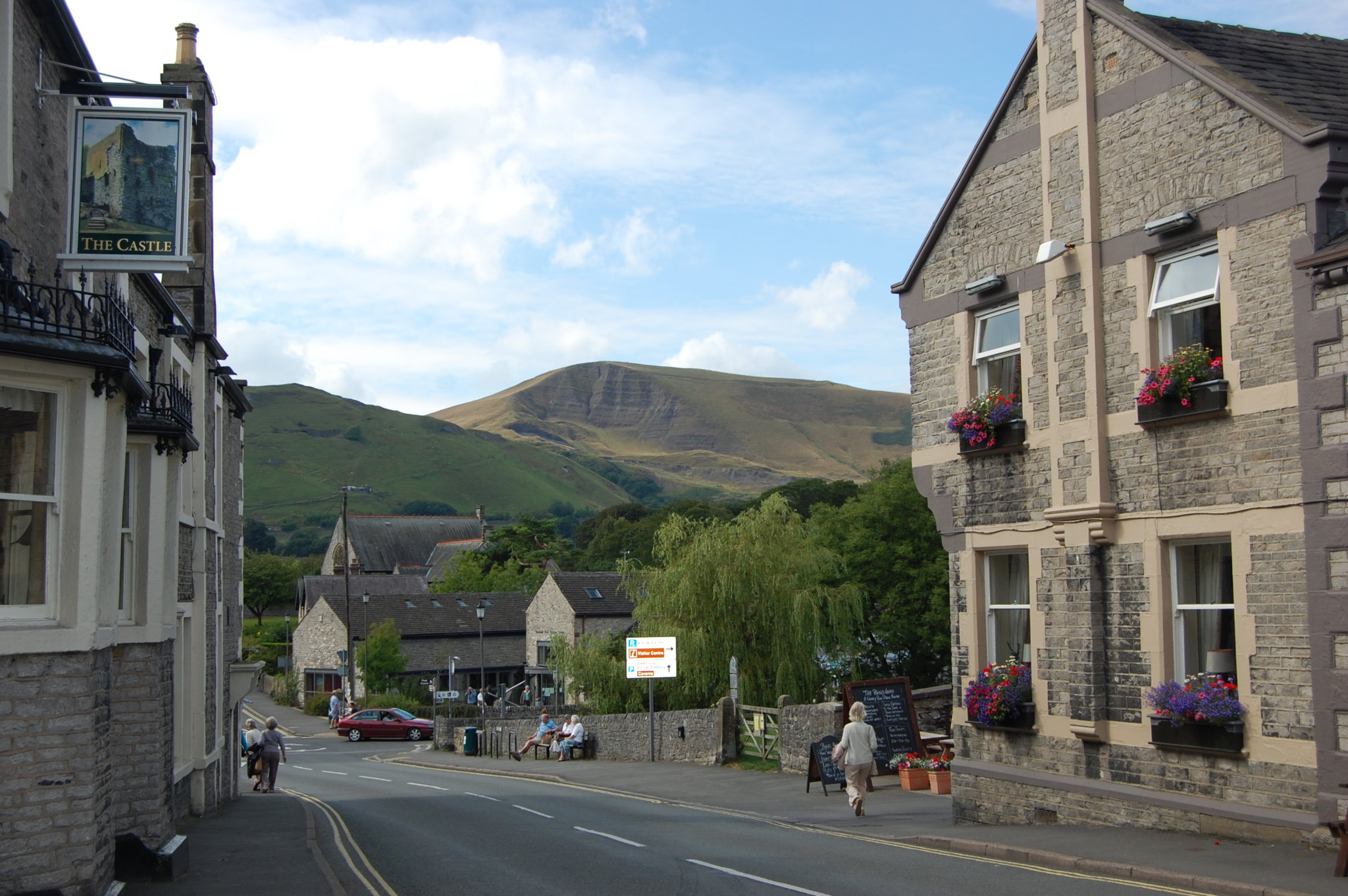 As well as Peak Cavern, the village is just down the road from the famous Blue John Cavern, and also Treak Cliff & Speedwell caverns, making this a worthwhile stopping point for any cave explorers.
Edale
With a rail link and a couple of popular pubs, Edale is the starting point for many High Peak visitors, ideally situated as the culmination of many walking routes. It's the beginning (or end) of one of the UK's best known, most gruelling walking routes – Pennine Way, trailing 268 miles north to the village of Kirk Yetholm in the Scottish Borders.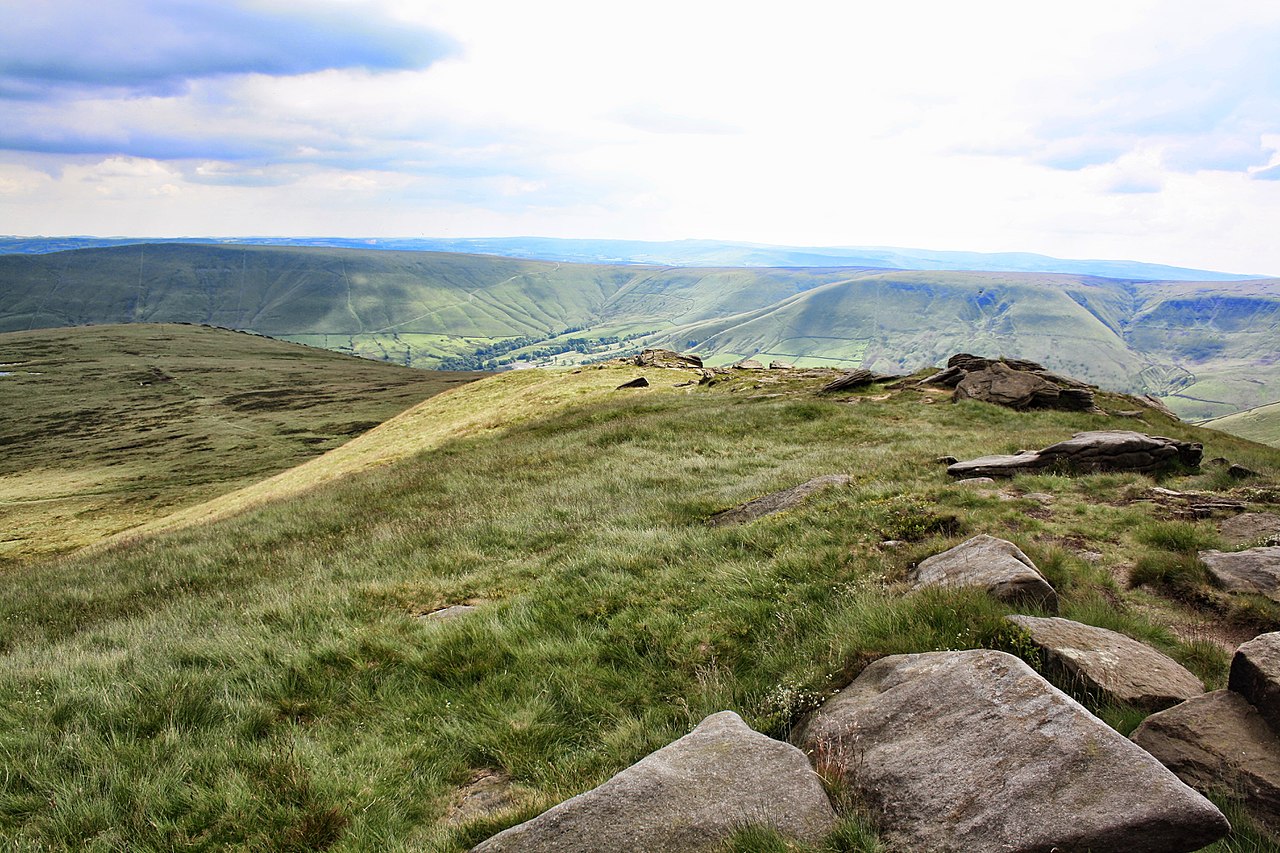 Perhaps more locally, Edale is surrounded by a number of much shorter walking routes, with trips through nearby Barber Booth, and routes towards Rushup Edge and Mam Tor all achievable with the village as a base.
Upper Derwent Valley
Close to the aforementioned Ladybower Reservoir is the Upper Derwent Valley. Again, this is the perfect location for peaceful walks around water, with three large reservoirs the key attraction here. An upper branch of Ladybower is the first of three long reservoirs in beautiful surroundings, perfect for walking. It's adjoined at the northernmost point by the impressive Derwent Dam, and the larger Upper Derwent Reservoir. Further up the valley is yet another superbly built dam, Howden Dam, and the final Howden Reservoir.
View this post on Instagram

These reservoirs are much further away from the roadside than Ladybower, meaning a much more remote, peaceful, and natural environment to explore, surrounded by thrilling forestry.
Kinder Scout
The Peak District's highest point at 636 metres, Kinder Scout is a must-visit for climbers and walkers who appreciate excellent views. With the villages of Hayfield and Edale closely located as ideal starting points for a day tackling this plateau, you've got a good trip out with Kinder Scout as your main attraction.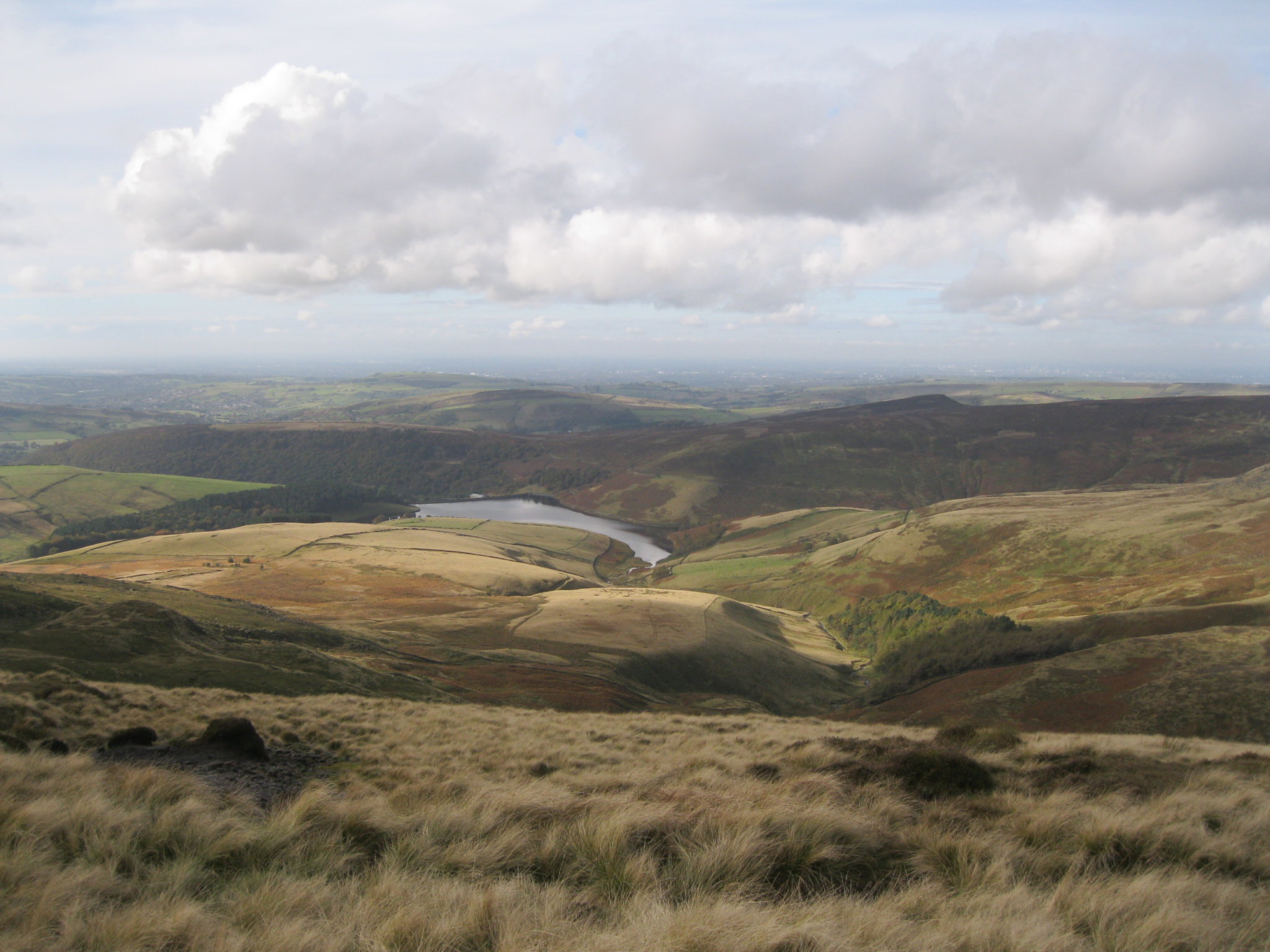 Other sights to take in as you're in the area include the legendary "Mermaid's Pool", said to be inhabited by an immortality-granting mermaid, and the Kinder Reservoir.
Views at the highest points of Kinder Scout are the best around, taking in not just the High Peak from above, but on a very clear day allowing you to see the city of Manchester, and the Snowdonia mountains in North Wales.
Great Ridge
In between the villages of Castleton and Edale is the Great Ridge. As you'd expect from the name, this is a high ridge that goes on for approximately 1.9 miles, and is a popular addition to many High Peak walking routes.
View this post on Instagram
It's a breathtaking route to take, with an almost rollercoaster like profile offering great views on both sides, and takes walkers from Mam Tor (see above) to Lose Hill, which stands at 476 metres.
Win Hill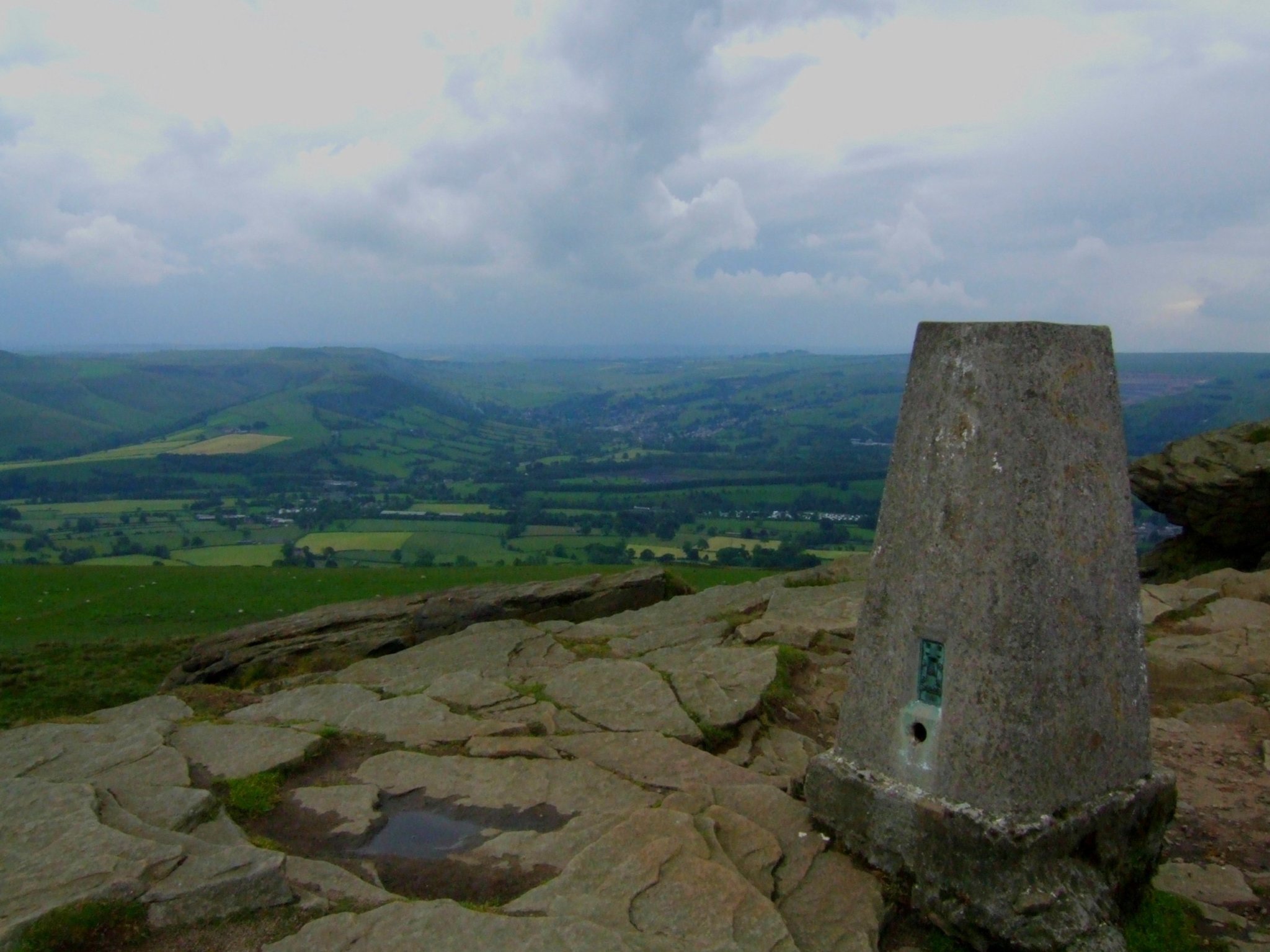 Another hill well worth a weekend hike is Win Hill. Standing at 463 metres at its highest point, Win Hill is located close to Ladybower Lake and Upper Derwent Valley. At its peak, you'll find stunning views of the surrounding reservoirs and rolling hills. It's another of those High Peak hills that on a clear day can offer views for absolutely miles, and is, amongst others, one not to be missed for climbers, hikers, and walkers alike.
---
The High Peak is a part of the country with so much to offer, especially when it comes to areas of natural beauty. A part of the Peak District National Park with many adventurous walking routes and climbs, it's definitely one to visit for some peace, exercise and above all, stunning views.